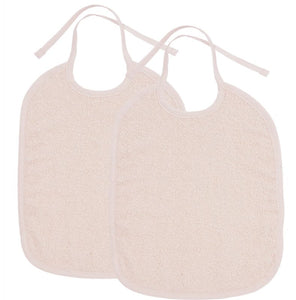 Your little one can of course still learn all kinds of things and eating 'neatly' is certainly part of that. But that's really not easy! With this fine Meyco Baby Bib Basic Terry, your child's clothes stay neat and clean. The bib is also very useful when drooling.
More about this bib
The bib is made of 100% cotton terry cloth, so it absorbs moisture well and the bib dries quickly. You tie the bib at the back with the cords, so that it fits for every age.
The set consists of 2 terry cloth bibs.
Keep clothes neat and clean
Also ideal for drooling
100% cotton terry: good moisture absorption and quick drying
Always fits thanks to the cords
Set consists of 2 bibs